Online Disclaimer Generator Tool
This disclaimer generator is a type of free online tool, by generating disclaimer, you can protect your website or online business. Generate the disclaimer text by just filling in the few input fields.
---
---
- Welcome to Disclaimer Generator Website -
The Disclaimer Generator is a great free online web tool, with the help of this users can generate the disclaimer and add it to the website, app by just giving a few information about their online web or app. Disclaimer is used to work out legal risks for that information that are on the website/app.It makes users more comfortable with the content you provide on that platform.
How to use this Disclaimer Generator tool?
It's very easy to use this free tool, you just type the information of your website or app, and select the generate disclaimer but it will automatically create a disclaimer for your website. Now you just have to copy that text content on the web page.
You should check the preview of the Website disclaimer -> Disclaimer Preview.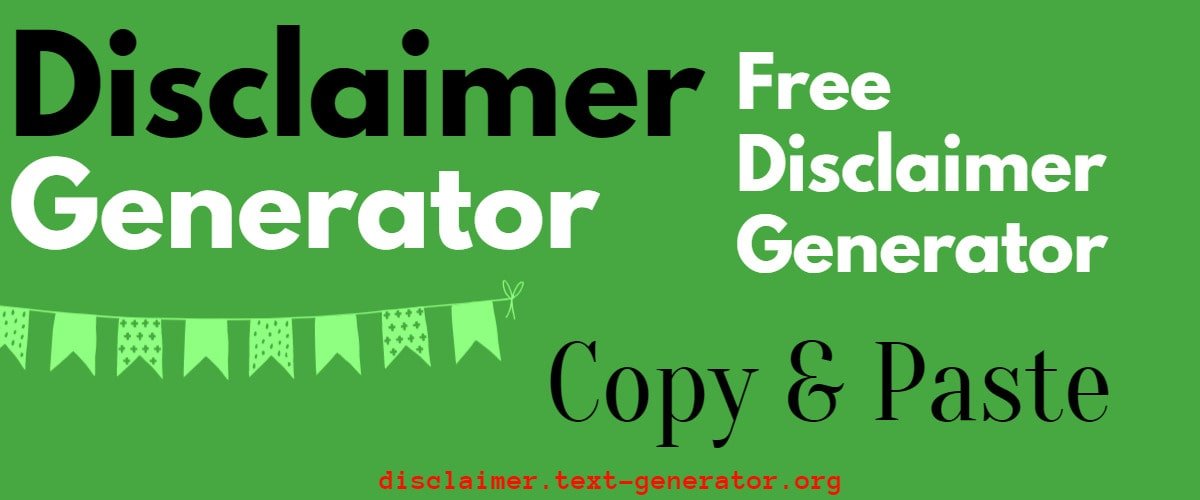 Is this Disclaimer generator web tool free to use forever?
Of course Yes, Disclaimer Generator is absolutely free for all types of websites, apps, social media pages you can use it on WordPress, blogs, and other types of pages, even there is no need to register a user.
Where to use the disclaimer on the website?
You can put the disclaimer in the footer section of the website so every visitor on the website can see that otherwise, you have one more option to make a new disclaimer page for the website and provide links to that disclaimer page in the footer section.
Disclaimer: The author of https://disclaimer.text-generator.org/ are not liable for any content, or other errors, or inaccuracies or any kind of financial loss. The accuracy of the generated document on this website is not legally binding. Use at your own risk.